#FamilyCourt #ProtractedLitigation Designed 4 Judge/Lawyer #Profit by #FamilyDestruction
By Jack & Jill Sanders
Change.org (Petition)
31/07/2018
Contributed by:

Daveyone

( 28 articles in 2018 )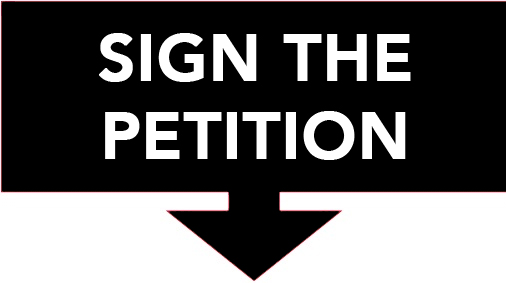 ((URGENT ~ PLEASE SIGN PETITION ~ URGENT))
18 NOV 2017 — Many of the Family Court's victims suffer from a variant of Post-Traumatic Stress Disorder, termed "Legal Abuse Syndrome", the condition derives from the abusive and protracted litigation that people encounter in the Family Courts.
Litigation Can Leave A Person Seriously Damaged
"I became depressed, physically ill and seriously suicidal after experiencing the insanity of litigation. I lost my home and was sent to the street with nothing but the clothes on my back. Literally everything I owned was gone for several years. I fought my fight to points of exhaustion where all I could do was stare into space. Friends had left; I was emotionally isolated and normal living activities were no longer normal. Rage doesn't come close to describing the feelings I lived with for years. Even this is not the full story of how bad it got."
In litigation, particularly protracted litigation, lives can be devastated, life savings wiped out, homes and families ruined and God only knows what else.
Additionally many people, raised to believe in their country, will experience corruption in their legal system with judges, lawyers, report writers, prosecutors, police and sometimes even court staff that is shocking beyond belief.
Attempts to get the corruption addressed or even recognized by authorities are met with deaf ears and complete ambivalence.
Black Becomes White, Up Becomes Down, Wrong Becomes Right And No One Cares
The degree of insanity one can run into with litigation is beyond description.
Litigation can leave you feeling like a person without a country, alone, filled with rage beyond words, depressed and even suicidal, homicidal or both.
Litigation can go on for years and you will wonder if you will ever feel normal again. You will wonder if you can ever feel good about your Country again. You can also get hysterical or physically ill just thinking about and reliving the legal abuse nightmare.
You may be suffering from Legal Abuse Syndrome:
1) if you feel deeply disillusioned and oppressed as a result of your experience with the legal system;
2) if you have been frustrated in your effort to obtain justice;
3) if you feel your dreams and plans for your life were torn from you by a system that supposedly was there to protect your rights and property;
4) if you fear that the system will defeat you at every turn and there is nothing you can do about it; and
5) if you feel you have been victimized several times over by the perpetrators, by lawyers, judges, bailiffs and other court personnel.
As a consequence, you may suffer from tension and anxiety and have recurring nightmares, and you may also feel emotionally and physically exhausted, numb, disconnected and vulnerable.
Trusting citizens have been taught they can rely upon Constitutionally protected rights to safeguard them against criminal activity. However, betrayals by lawyers and the failure of courts to provide basic due process rights have assaulted their sensibilities, ignited their rage and turned them into victims and even vigilantes.
Many times litigation is combined with changes in life that, in and of themselves, can cause stress, depression or worse.
Add the expense, injustice and insanity of the legal system and you double the problems.
Compound the above with the fact that many times help for the above is either non-existent, unaffordable, ineffective or, at best, hard to find.
Add to that the fact most feel that the wrongs can never be made right and the war will never end
And the result is a VERY SERIOUS situation that can break just about anybody.
Clearly, we have entered a time when more vigorous solutions are called for.
STOP Family Courts' Universal Legal Abuse of Innocent Parents and Children!
Investigate Organised Crime, Corruption and Judicial Abuse inFamily Courts!
Remove Unconstitutional Immunity and Gag Laws Now!
Allow Reporting of Family Court Cases to Public at Large!
Remove Misleading "Best Interest of the Child" phrase in Family Laws & Replace with Fitting "Best Interest of the Criminals" !
https://aaf1a18515da0e792f78-c27fdabe952dfc357fe25ebf5c8897ee.ssl.cf5.rackcdn.com/122/Sign+the+petition+black.jpg?v=1484670029000
Source: https://www.change.org/p/call-an-independent-royal-commission-into-family-court-s-corruption-devastation-of-children-innocent-victims-lives/u/22031828