2018 : ' Decree Absolute ' Demolish Family Courts Globally!
By Chris Le Roy
KICKSTARTER / Discarded Lives Feature Documentary
01/01/2018
Contributed by:

Daveyone

( 28 articles in 2018 )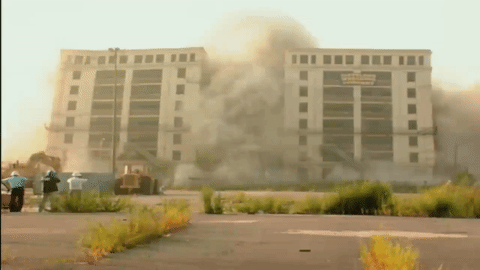 The dismantling of the family justice system?
We explore how much of the male suicide rate is driven social factors around separation, divorce and alienation from one's children.
Documentary Filmmaker Chris Le Roy explores the controversial world of divorce in the new feature film.
Last Tuesday I was part of a team that stopped a father from taking his own life. He was seriously suicidal, he decided he was going to hang himself the day before Christmas. He hadn't seen his kids in three years. His kids had been alienated from him, by his ex-wife because she was angry he left the marriage.
The crazy part is, there are court orders in place to let him see the children, but the courts keep failing to enforce the orders.
The sad part for me, was to watch this incredibly successful man be pushed into such darkness when all he wanted to do was to see his children and be apart of their lives.
Chris Le Roy's profile photo, Image may contain: 1 person, smiling, sittingIts a story I keep hearing time and time again. It broke my heart … using children as a weapon is never okay.
https://i0.wp.com/www.aim.org/wp-content/uploads/2016/10/remove_slander_news_logos-868x309.jpg
The good news is that, the team helped him to find a little piece of hope, which has helped him to be alive to this day, which I am really grateful for.
Chris Le Roy I want to tell these stories on film. My production team has launched a Kickstarter Campaign Today for the Feature Film Documentary. The money raised is to help me and my team travel around Australia to capture these stories so that we can start a dialogue in Australia on the issues with families, the family court system and child support.
Our children are our most precious resource and the reality is, they need both their parents…. if you can financially assist or if you can share this post with your friends I would be eternally grateful.
1 in 4 Men going through Divorce will contemplate suicide. That is ONE to many….
Discarded Lives exposes the flawed court and child support system that are failing families and destroying parental bonds leaving a trail of divorced and alienated fathers who are four times more likely to take their own lives.
Sir Bob Geldf had a go at posing this message 15 years ago;
The Social Issue
Men are leading the way in terms of their suicide rates. Generally, they are less likely to 'cry for help' and more likely to finish the job effectively. But what takes men to this dark place, wanting to end it all? We aim to talk to men who've been on the edge, to get their stories, so people can see that these are ordinary men caught in a web of factors that are loaded against them, which leave the helpless and hopeless, and unable to care about a future that seems utterly denuded of the things that they love.
Would You Like To Share Your Story!
Discarded Lives is looking for men who have been on the brink of suicide, but somehow managed to come back, so they are still alive to tell the tale. We are also interested in talking to some people who have survived men who completed suicide, to find out what may have been the circumstances that led to the tragedy. Faces can be blurred and voices modified as needs be to protect the privacy of respondents.
The Way ForwardImage may contain: text
What needs to be done to correct the factors that are pushing men to take their own lives at such a rate? We are aiming to interview some activists who have seen the problem close-up, and are struggling to find a way to voice their deep concerns.
Risks and challenges
One of the biggest challenges with this documentary is getting people prepared to tell their story on film, as well as legally being able to tell their story as well.
Daveyone's Story
We have been fortunate that as we have started this process we have had a massive response and support from fathers as well as their partners willing to tell their stories.
In terms of the legal aspect, we have a legal team that is confirming the validity of all claims and they are ensuring that we are able to share the stories of the men and woman who have committed to letting us enter into their worlds.
https://scontent-lhr3-1.xx.fbcdn.net/v/t1.0-9/26001420_892621910894032_1394554222936946260_n.jpg?oh=657c73c499297dd3df21f6311aaed935&oe=5AB0C502
Source: https://world4justice.wordpress.com/2017/12/30/discarded-lives-feature-documentary-2018-campaign/